Experiance the true spirit of Bali
Bali Spirit Hotel & Spa
Nyuh Kuning Village Ubud - Bali
25 Private Suites and Villas
Ritual life of Bali in a serene
Best hotel in ubud
The Magic of Bali lives in you
Just outside of Ubud centre, Bali Spirit peacefully situated on the edge of the Wos River surrounded by hundreds of green coconut trees, terraced gardens, and palm lined valley views spread out below.
Natural springs flow into a large swimming pool. And the Bali Spirit Spa provides a complete program of body massages, beauty treatments, and healing tools from traditional Balinese healers & Western practices.
Come, feel the gentle touch of Bali Spirit.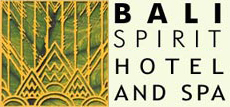 Our hotel embraces Bali's natural beauty and perfect views of the spirit of Bali.
Bali Spirit Hotel and Spa is the best Hotel in Ubud that share the true spirit of Bali.
Bali Spirit Hotel, Best Hotel in Ubud
Discover
Room & Suites
Our rooms at Bali Spirit Hotel offer an traditional balinese style combine with modern and refined comfort, making every guest feel welcome. Choose your favorite room to spend your holiday.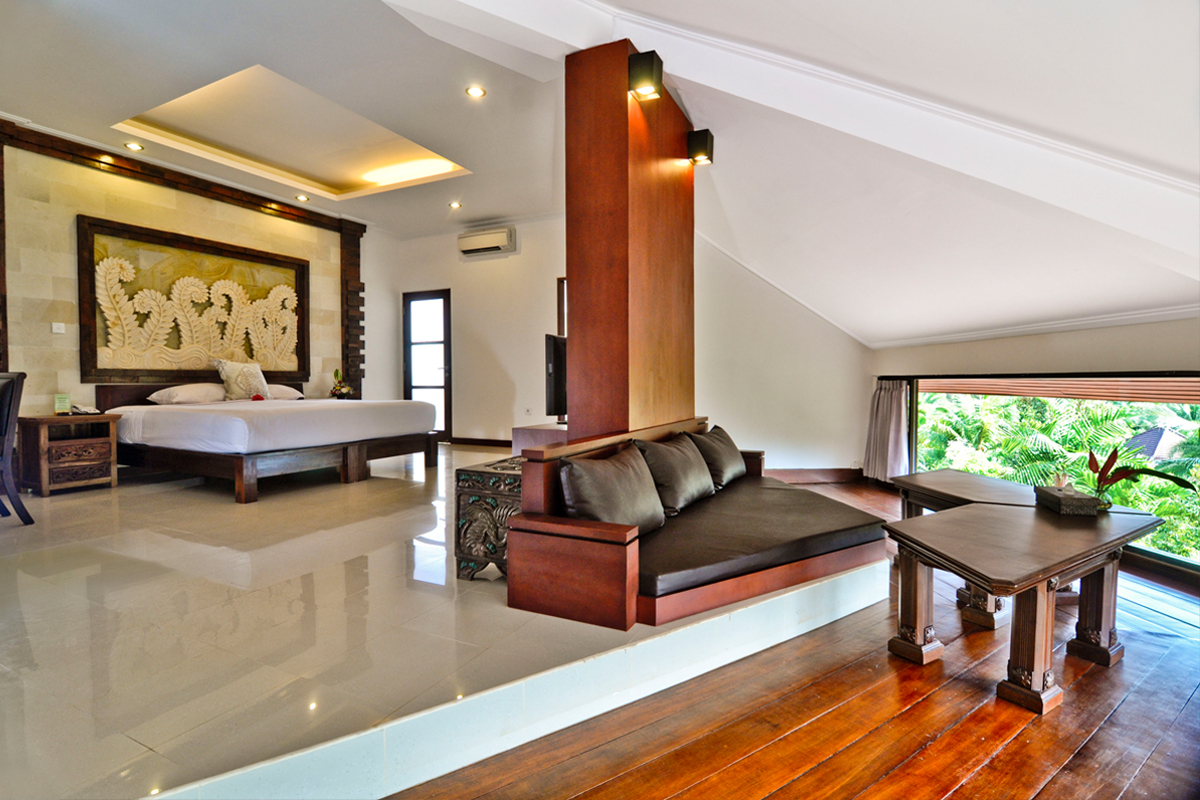 Rama Sita President Suite
The 2 BEDROOMS of luxury, combination of traditional and modern style.
Private Bathroom
Two Queen Beds
225 m²
Daily In-House Breakfast included
Weddings / Event Venue
We will help you to prepare all of your need to make your wedding looks beautiful and you will feel the Magic Spirit of Bali.
River Forest Restaurant
With full of nature view River Forest, we will bring you to feel real taste of our drink and food and give you the best service for your breakfast, lunch and beautiful dinner.
Balinese Spa
We have professional employee that help you to enjoy message service and there is a lot types of message will found in here with low price.
"Amazing balinese experience"
Friendly, helpful staff and in close proximity to some of Ubud's major attractions. Limited choice for foods at breakfast, would have enjoyed a bit more variety. But overall a great start to an amazing balinese experience.
Louis Jane W.
Information
Bali Spirit Facilities
Free WiFi
Free WI – FI in all area of course also in our room.
Free Parking
A lot of space for parking your bike or car, and it's free.
Shuttle service
Complimentary shuttle service around Ubud area 
Pool
Swimming pool with swim up bar. Also we have another Children's pool.
Meditation / yoga room
Ubud is the best place for meditation and private yoga.
Woodcarving gallery
For you that loves woodcarving arts, will found your soul in here.
Email / Internet service
We help you to figure it out what your need about email and internet.
Airport transfer(s)
We have more shuttle that can take you to the Airport on time.
Safe deposit box
Safe deposit box in the room. You can saving your goods in.
Much more
Beauty salon
Gift shop, drugstore
Restaurant
Casual Bar
Meeting room
Spa & body treatment pavilions
Party and group function
Information
Bali Spirit Services
Limited hour room service
We serve you more than just a private suites and villas.
Laundry & dry cleaning
Cleaning your stuff and serving the best for you
International facsimile & tlp
Facsimile or International phone call is available in our property
Massage / Spa service
Balinese Spa, Traditional massage, Therapy massage etc
Taxi service
Everytime you need a taxi, we will help you to find it
Movie mania at the Bar
We also prepare a Movie at our Bar, so if you are a Movie mania its match you.
Doctor on Call
In case there are an urgent situation our doctor standby for you.
Car rental available
Want a better price for car rent also with the driver ? we'll help.
Tour Advise desk
Just ask for everything that you need for Bali traveling information.
Much more
Visa or Master card accepted and cash
Local information service on cultural activities
Preferential booking for Dance/cultural performance
Flight reconfirmation and foreign exchange
With click on the "Grab it" Button beloW
GET OUR SPECIAL PROMO !!!
Reviews
WHAT OUR CUSTOMER SAY
"Lovely Chill out hotel in Ubud"
This hotel was our first stop of a three centre holiday in Bali, We arrived here about 6pm after a very long flight from the UK. Check in was very welcoming, and we had been upgraded to Villa 2. Loved the outside shower, the shuttle bus to the Centre of Ubud was very useful as this retreat is a little on the outskirts of Ubud.
We ate in the restaurant on our first night which was excellent. Breakfast has a good selection to choose from. Loved walking around the hotel too, it has two pools, but its not really good for sunbathing, save that for the coastal areas.
All in all a very relaxing place to stay. Thank you for making us most welcome.
Janie Baby
- Essex
"Amazing balinese experience"
Friendly, helpful staff and in close proximity to some of Ubud's major attractions. Limited choice for foods at breakfast, would have enjoyed a bit more variety.
But overall a great start to an amazing balinese experience.
Louis Jane W. - Australia
"Beautiful hotel"
This hotel is amazing. It's surrounded by nature and wildlife- lots of geckos running around. We thought we were upgraded when we got there-but it turns out these suites are just that perfect. Our Bali Aga Suite is surrounded by windows, allowing the natural light to come in. The outside bathroom is amazing and nice, yet still private. The hotel offers a shuttle service to the markets which we used a few times. We did have a bit of trouble with mosquitos entering our room, but the staff put mosquito coils out every night by our door. We also bought a can of cheap repellent which did the trick.
We will visit here again, as it is a little bit of luxury surrounded by nature.
Ashii
- Australia
"Romantic place"
Located on the hill, near small river, among the palm trees beautiful hotel. Not to big so no a lot people. Excellent place to relax. everywhere you can hear wonderful, calming sound of falling water. I love this place! Breakfast maybe boring, not a lot to choose but restaurant ok. Staff super.
Anna W.
- Wrocław
Visit bali spirit hotel in ubud
We Have Meeting Space Available !!
Meeting room rental or function space rental, is a charge applied for use of the space over a period of time.